Barron's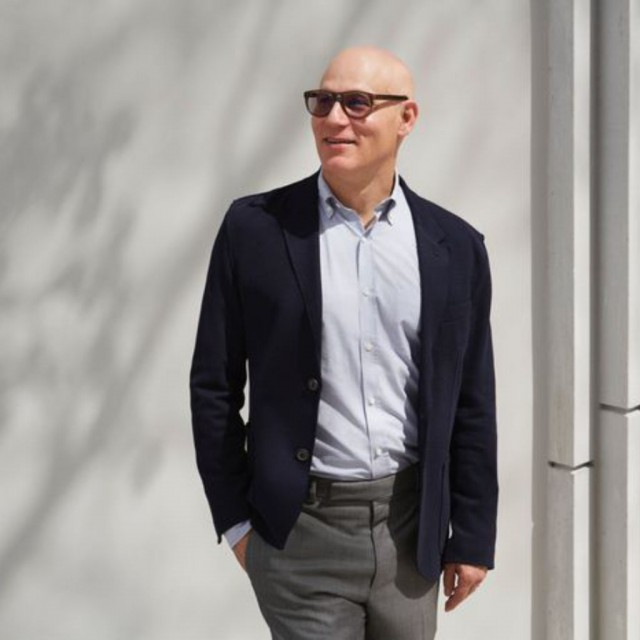 Worldwise: Miami Real Estate Developer Craig Robins' Favorite Things
May 17, 2023
Craig Robins calls Miami his "magic city." A deep love for the Floridian city is at the root of everything the real estate developer, art collector, and philanthropist does.
Born in Miami Beach, Robins, 60, is the CEO and president of Dacra, a real estate development company he founded in 1987, which was central to restoring iconic Art Deco landmarks in Miami's famed South Beach while also mapping out a very 21st century identity for the city.
"It's a place that is naturally beautiful with fabulous weather and beaches," Robins says. "The thoughtful development and transformation of the built environment in the city has only made it more compelling. We've preserved our history, yet boldly found ways to showcase innovation in architecture—all while integrating art and culture into the communities we foster. Miami is home, yes. It's also a global city of cultural substance and I am so proud of that."
A lifelong art lover and collector, Robins also spearheaded the renewal of the Miami Design District, making it an international arts epicenter. By taking the once-abandoned district of the city and turning it into a key cultural hub, he says a "laboratory for creativity" was born.
Robins was also one of the key players in bringing Art Basel to Miami. By choosing Miami as its annual U.S. home, the fair ensured that art, culture, and design were firmly enshrined as part of the city's DNA.
"When Art Basel was looking for a second city for a second fair, I lobbied really hard for Miami. I worked closely with Sam Keller and the city to build bridges and to underscore where collaboration and partnerships could be developed to create something exceptional for the art world and for Miami," Robins recalls. "As a show of support for the nascent event which began in 2001, the Miami Design District created a robust program of complementary programming and became the central hub for ancillary exhibitions, academic talks, and parties."
From there, 2005 saw the annual collectible design fairs Design Miami and Design Miami/Basel. Now, in many ways thanks to Robins, his birth city is synonymous with art.
"I knew that bringing the art fair here could elevate Miami on the international stage and really build it into the cultural powerhouse it rightly deserved to be. Before the art fair came here, people knew Miami for sun and sand," he adds. "Now, it's a global destination. They come here to see important works of art, to discover new creative minds, and to visit world-class cultural institutions."
When asked to reflect on his legacy, Robins says he's proud that he helped develop "enduring communities with buildings of substance, style, and innovation at the core."
"These places will stand the test of time and add to the fabric that makes Miami so special," he says.
Robins shared a few of his favorite things with Penta.
One thing that gets me up in the morning is… usually my puppy. He is under a year, so he demands attention.
One place I've traveled that I'd love to revisit is… the Colorado River in Grand Canyon.
The best book I've read recently is… Simon Sinek's Start with Why and Wanting by Luke Burgis.
One piece of art that changed the way I view the world is… John Baldessari's Clement Greenberg, from 1966
If I could have a drink with anyone it would be… my wife, Jackie.
One item in my kitchen I can't live without is… my kitchen table. We have six kids so we all need somewhere to sit.
If I could buy any work of art it would be… A work from Francisco de Goya's black paintings.
My favorite neighborhood in the world is… the Miami Design District.
A passion of mine that not many people know about is… river kayaking.
One person who inspired me to do what I do is… my father.