PROFILEMiami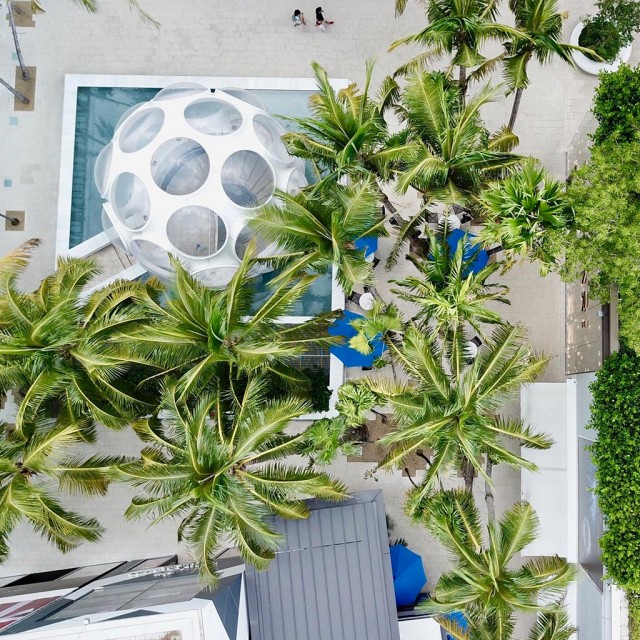 Miami Design District Becomes the First Neighborhood in the World to Achieve Leed Gold Certification
April 20, 2021
The Miami Design District has achieved the prestigious LEED Gold certification, becoming the first neighborhood in the world to achieve the Gold level (LEED ND: Built v4 Gold). Miami Design District marks the third neighborhood in the world to achieve LEED certification, which means "Leadership in Energy and Environmental Design," for Neighborhood Development (version 4 Built). The trendy, luxury shopping, art and entertainment enclave is setting the bar for sustainable development in communities across the country.
Miami Design District is home to a number of luxury fashion houses, art galleries, fine dining experiences, and cafés. The open-air, pedestrian-friendly neighborhood, known for its many distinct and artistic façades, notably boasts a highly energy-efficient infrastructure.
Amongst the many sustainability aspects of the neighborhood's redevelopment focus, several to highlight include: the re-infiltration of rainwater and restored natural hydrology made possible by the additions of expansive vegetated and high-albedo white roofs and tree-shaded streets, enhanced walkable streets and pedestrian walkways that promote community connectivity and encourage visitors to spend more time outdoors, and the integration of innovations from other Green Building Standards, including the WELL's feature "Beauty and Mindful Design," which incorporates different design elements and artwork that lend to a more calming environment.
In 2011 Island Planning Corporation (IPC) was brought in by DACRA and L Catterton Real Estate to design the Landscape Masterplan for the neighborhood. Miami Design District was inspired by the worlds leading shopping districts including Fifth Avenue and Rodeo Drive. IPC helped to establish a sophisticated visual continuity throughout the neighborhood, with mature canopy-covered streets and walkways, sculptural specimen trees, and extensive rooftop gardens.
Spinnaker Group, one of the most respected leaders in the green-building movement, provided LEED for Neighborhood Development consulting and energy modeling for this distinctive project, marking the neighborhood's 4th earned LEED certification. Spinnaker Group also provided LEED Consulting, Building Commissioning and Energy Modeling for three other landmark projects within the Miami Design District including the Garden Building, featuring an intensive rooftop garden lounge designed by Island Planning Corporation (LEED Gold certified in 2013) - Palm Court, featuring underground parking to allow for a large open courtyard above for pedestrians and artwork, such as the Buckminster Fuller's futuristic Fly's Eye Dome (LEED Gold certified in 2015) - and most recently, Paradise Plaza, featuring intensive green roofs and underground parking with a large plaza above for pedestrians and artwork (LEED Gold certified in 2020).