W Magazine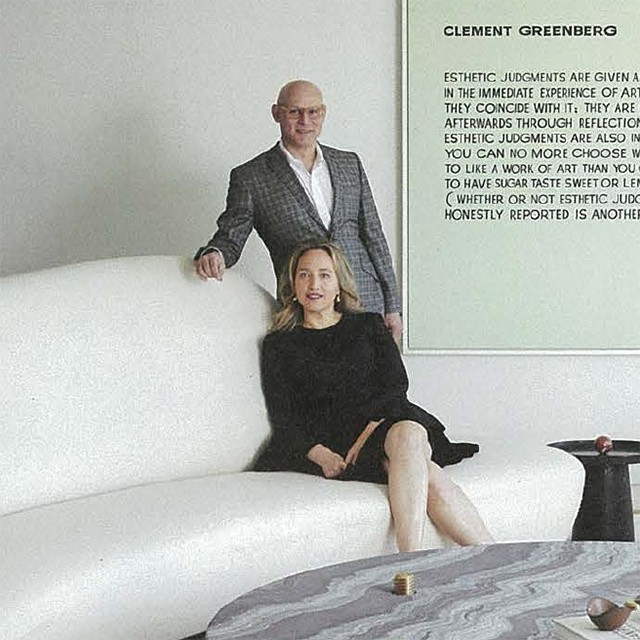 For real estate and design power couple Craig Robins and Jackie Soffer, living well is a question of give and take.
August 16, 2018
Craig Robins and Jackie Soffer have a lot in common. Both are scions of major Miami real estate families who have become magnates in their own right, grew up in the same neighborhood, have three children each, and share a passion for contemporary art. But, according to Robins, it wasn't their similarities that brought them together. "We met the old-fashioned way," says the 55-year-old founder of Design Miami, the annual furniture-and-objet-focused fair that runs alongside Art Basel in both Miami and Switzerland. "She sued me."
The court case, which Robins, seated at a stainless steel Maria Pergay Saturn table in the couple's New York City apartment, describes as "a long story," had something to do with private-jet fees and was quickly settled. "Once Jackie and I met," he explains, "we didn't want to fight anymore." At least not in court. As they give a tour of their art-filled duplex, which Robins bought 20 years ago, pre-Jackie, and the pair, who married in 2015, recently enlarged and reconfigured, it becomes clear that they have plenty of other things to disagree about, albeit affectionately. Two skilled negotiators- she runs, among other properties, the Aventura Mall, one of the largest shopping centers in the country, and he almost single-handedly transformed a run-down Miami neighborhood into the Design District, one of the city's hottest retail spots- they seem to have adopted a highly flirtatious form of sparring as their own personal love language. "I don't like these chairs," Soffer says, as her husband eases himself into one of the Tokujin Yoshioka paper loun~ers in the living room. It emits a disconcerting crinkle sound that makes you hold your breath, fearing an imminent collapse. "Nobody ever wants to sit in them. You can't drink wine in them because if you spill it you, like, ruin the chair. But he likes them. They are ...interesting."